Introduction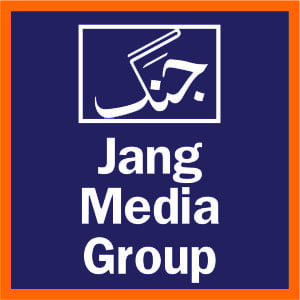 The Jang Media Group launched its first newspaper, Daily Jang from Delhi in 1939. The group is now the largest and the fastest growing media group in Pakistan with a diversified portfolio of media properties employing over 6,000 people across Pakistan.
In the course of 24 hours, nearly 30 million Pakistani consumers read, watch, listen or browse a brand owned by the Jang Group. With eight dailies and two weekly magazines, the group enjoys over 65% of the total newspaper readership in Pakistan. In the broadcast sector, Group's bouquet includes the largest and most popular satellite television network and soon to be launched FM radio channel. The Group's web portfolio include two of Pakistan's top news websites, a matrimonial portal, sports portal, web TV & web radio.
The Jang Media Group also has a strong presence in Book Publishing, Music Publishing, Out-of-Home Media
and Brand Activation.
The Group's advertising revenues account for 33% of Pakistan's total ad spend.
Jang Media Group: The Power to Reach People