Jang Online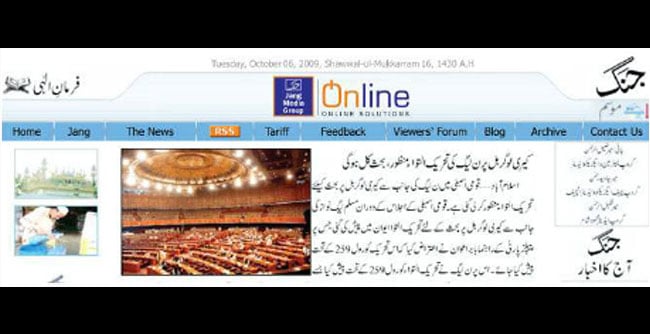 This site is Pakistan's most visited online site.
The Jang website was launched in 1996 and is widely considered to be the one of the most reliable and authentic source of news, breaking news & information for Pakistanis here and abroad.
The site attracts nearly 2.6 million unique visitors per month with 40 million page views making it the most popular website of Pakistan.
e-Jang makes it possible for readers who may not have access to the actual paper, to read it online. A blogging feature also allows for interactivity between site visitors.
The website, www.allyoucanread.com, ranks the Jang website at 13 amongst the top 100 global newspaper websites.
A WAP version is also available.
www.jang.com.pk